Love being a stay-at-home mom but worry about rising prices across the board? Your family income is no longer sustainable thanks to inflation? Fear you won't be able to afford RESP for your children? You desperately need to supplement your family's income but don't want to head out to the workforce only to spend your earnings on childcare. Then today's blog post is for you! We share 10+ side hustles for moms that you can start as early as today. 
This post was originally published in May 2021 and was updated on July 21, 2022.
Without further ado, let's dive in. 
Remember that these side hustles for moms are not some get-rich-quick schemes and will not make you a millionaire ( at least not overnight.)
But it will help you pay some bills and maybe even help you save towards retirement (if you so choose).
Like everything else you do, the amount of work and effort you put into these side hustles for moms will determine your outcome.
10+Side Hustles for Moms
Teaching English online is one of the most popular stay-at-home mom side hustles. 
With VIPKID, you can teach children English while earning between $14 and $22 an hour. Not forgetting, you get to set your schedule. You get to work when you want and where you want.
VIPKID requirements are:
The applicant is required to have an undergraduate degree. This can be in any field.
Teaching experience is welcome.
You need an internet connection and a computer.
VIPKid provides course materials and lesson plans.
3. Become a Virtual Assistant and start earning extra money
Virtual assistant has become more prominent as more businesses work from home. With an increase in online industries such as coaching and consulting, blogging, course creation, and many others. The need for virtual assistance is increasing.
So, what is a virtual assistant?
A virtual assistant is an independent contractor remotely performing administrative duties for clients. Tasks like proofreading, social media management, graphic design, email management, and whatever administrative tasks their clients may require.
Here are some great platforms to find VA opportunities:
Upwork
Freelancer.com
Facebook groups
Visit The Virtual Savvy Home Page to learn more about virtual assistants.
4. An affiliate for Zulily
You don't need to have a huge following or even a blog to be an affiliate for Zulily. 
As a mom, chances are you are always sharing things you've tried and loved with your friends and family.
So why not make some extra money while doing so?! The good news is that it won't cost the person you to share these products an extra dime!  
As a Zulily affiliate, you share your unique affiliate link on your social media platforms, such as Facebook and Twitter. When someone clicks on it and purchases the items you shared, you will earn a percentage of the sale. 
Zulily is constantly running promotions, and sometimes you will earn credits (which you can use to purchase items from their online store) by simply sharing your link. You will still receive credit if no one clicks and buy using your unique link. How amazing is that?!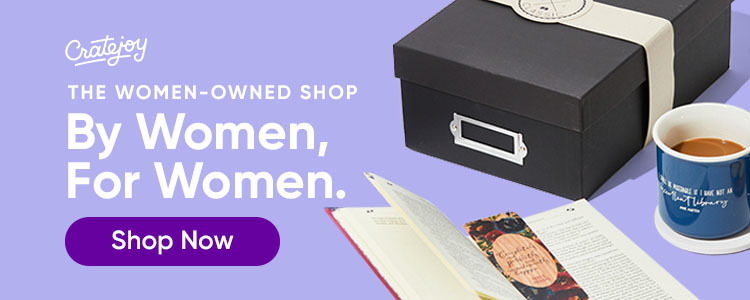 5. Appen is another excellent stay-at-home mom side hustle
Appen was founded in 1996 (25 years ago). Its global headquarters is located in Sydney, Australia. Appen offers – part-time, flexible tasks. These tasks can be performed in more than 180 languages in over 130 countries.
You get to choose how many hours you want to work weekly. They offer micro-tasks, projects, surveys, and data collection.
Whatever your reasons for looking into real ways to make extra money as a mom, you shouldn't overlook Appen.
I have used Appen to earn extra money while homeschooling two kids and working on my blog.
You can start with Appen today and make extra money by signing up here.
6. Create DIY products and sell them online
Can you think of a product that people may want that you can create? If you can think of something. That's fantastic news! You can now start an e-commerce site on Shopify or Squarespace and sell your products there.
What you will need is the following:
A website to showcase your products ( I would recommend Squarespace or Wix)
Some means where you can accept payments ( something like Stripe, Square, or PayPal)
Implement a strategy. How do you plan to accept orders and ship products to consumers? Are you staying locally or shipping internationally?
Storage space (your basement, spare room?)
How do you plan to market your products? (social media, newspapers, flyers, community)
Do you need support from a VA or social media manager?
Some ideas for DIY products are:
bath bombs
candles
handmade soap
tote bags
key chains
pet toys
If this sounds like something, you will enjoy it and have the time for it. Don't let your fears hold you back. Start looking at DIY Youtube videos for inspiration, and get started on your new side hustle!
7. Proofreading / Copy Editor side hustle
Are you a passionate reader? Can you easily spot grammatical and typo errors?
If this sounds like you, proofreading can be the perfect fit for you! You can work on your terms as a proofreader and copy editor while enjoying a flexible schedule.
You can even start your editorial biz one day.
All you need is your laptop, internet connection, and proofreading skills, and you can work from anywhere of your choice.
Visit these platforms to find available proofreading opportunities:
Upwork
Freelancer.com
Facebook groups
8. Babysitting
Babysitting is an excellent side hustle for stay-at-home moms. 
Let's face it. You are already home with your kids. Teaching, caring, playing with them, and doing what you love.
You need the extra cash whether it's to pay the cable bills, save for an upcoming family trip, or contribute to your family's income. Whatever the reasons might be. Babysitting is a terrific stay-at-home mom side hustle. 
You can find work by marketing your services on your social media platforms, advertising through flyers, or word of mouth to other moms in your community.
Put together an impressive resume. Gather excellent parent references. As well as commit to taking First Aid and CPR training and making your home kid-friendly.
You can eventually turn this babysitting gig into a home daycare business.
9. Dog walking as a side hustle
If you love dogs, then go for it!
This is one of the simplest ways to make extra money as a mom. Start with one dog and grow to as many as you wish. And who knows, maybe one day you can develop this simple side hustle into a lucrative business.
To start as a dog walker. You can print some flyers and hand others at parks or community centers, doctor offices, mailboxes, and even word of mouth.
The good thing about dog walking is that happy customers always return and give you many referrals.
As you grow, you can build your website and hire staff.
10. Offer cleaning service
Offering cleaning services is another fabulous way to earn money as a mom. You can do this on the weekend or evening when your significant other can care for your children.
Being away and cleaning someone else's home can give you that much-needed break we all seem to need at some point as moms. Plus, you can contribute to your family's income.
Suppose you choose to offer cleaning services. It's imperative to market yourself and your services. Get the word out to as many as you can. Describe your services, what they can and can not expect from you, hours of operations, and desired pay rate.
11. Earn extra money as a mom by baking
Do you enjoy spending time baking? 
You can very well turn your baking hobby into a side hustle. Every time you bake those goodies, take pictures of your baked goods and post them on your Facebook and Instagram accounts. Create a YouTube channel and upload videos of your baking. That's all you got to do!
As your friends and family comment, you can mention that you recently started your own baking business and give them more info. Make sure you price your baked goods to make a profit.
Again, marketing plays an important part here. Get the word out that you have started baking for others and are currently taking orders.
Remember, once you feel fulfilled and love what you do. There's never guilt or shame. Do whatever brings you joy and allows you to make extra money.
12. Complete online surveys
With Swagbucks, you can earn monthly income by simply taking surveys. Surveys can be between 5-30 minutes long. You can do these surveys while your little ones nap or in between feedings (if you got tiny ones).
With Swagbucks, you earn points that you can cash into your Pay Pal account or trade-in for gift cards. Such as Amazon, Best Buy, Walmart, Starbucks, and many others.
You can sign up for Swagbucks here.
13. Join User Interviews and make extra money as a mom
I have used Used Interviews in the past and love it! And it's 100% another real and legitimate way to earn money online as a mom.
User Interviews need people like you and me to answer surveys and share our feedback. Companies then use this feedback to improve their products and services.
So how do User Interviews work?
Here's how :
Sign up for User Interviews over here.
You will receive emails to apply to be selected to take an online interview.
Complete the short survey to see if you are qualified.
Sign up and participate by sharing your feedback.
Get paid.
14. Blogging as a side hustle for moms
You bet! I'm going to include blogging here.
I have been blogging for more than a year and love it! It's one of the many real ways to make extra money from the comfort of your home. When it comes to earning from blogging. The sky is the limit. You can earn as much or as little as you wish. It's up to you!
And the best part. It's pretty inexpensive to start a blog. You can create a blog for less than $100 and then monetize it through affiliate marketing, selling digital products or courses, or even coaching and consultation.
Some affiliate programs that you can consider joining are:
If you are interested in starting a blog today, I highly recommend you check out the Blog by Number.
Another affordable Freedom by Numbers course.
Related Posts:
Please note that it does take some time to make money with blogging. The first eighteen months are usually the hardest, and you may not make any earnings from it during this phase. But once you do, it's a snowball effect that generates passive income.
Can I make money with these side hustles for moms?
As moms, we thrive on financial independence. Something that doesn't come quite easily. It requires us to make sacrifices. Like finding side hustles while we raise strong, happy humans and care for our home or finding some easy and fast ways to save money as a mom.
As I mentioned earlier, all of the opportunities listed above require effort. They are not some get-rich-quick schemes. These are all legitimate work opportunities that you can try and fit into your mommy schedule if you are serious about making real money as a mom.
Pick the ones you know you are going to enjoy working on. And most importantly, find time to dedicate to it every day. 
This post contains affiliate links, and I may receive a commission at no additional cost to you should you purchase through one of my links. Please see my privacy policy disclosure for more information.